Join Copenhagen Food Collective – we are hiring now!
Are you a trained chef or waiter? Do you want to develop your professional skillset and join a unique network of restaurants with endless possibilities?
About us 
Copenhagen Food Collective (Cofoco) is a Danish restaurant group with 16 restaurants, all located in the center of Copenhagen, Denmark. Each restaurant offers a unique style and culinary direction, which provides many different opportunities for you to become part of.
We offer:

Great working conditions in a young organization with 650 colleagues of more than 25 nationalities
A fun and challenging job with competitive employee benefits
Focus on professional development
Flexible working hours on both weekdays and weekends
Support in getting your papers done if you come from abroad
Our Restaurants
Cofoco conveys the cuisines of the world through our love for gastronomy. Each of our restaurants is a passionate interpretation of our own Nordic kitchen, meaning that we still use local ingredients in season, no matter the culinary style of the restaurant. 
The Cofoco family consists of 16 restaurants: Høst, Vækst, Delphine, Llama, Jah Izakaya, Les Trois Cochons, Corsa Pizza (x4), Scarpetta (x2), Spuntino, Vespa, Oysters & Grill and last but not least Restaurant Cofoco, where it all started in 2004. Each restaurant has its own unique style and culinary direction, some with Michelin honours and all with focus on high quality food and service. We spend a lot of time and effort making the restaurants stand out in both design and what we offer on the plates, no matter if you are in the small and intimate restaurant Vespa or in large and fast paced restaurant Llama. To find out more about each restaurant, please visit the restaurant's individual pages on www.cofoco.dk. 
Who are we looking for?
To be part of Cofoco you must have a passion for food and extraordinary service for our guests. Your motivation and team spirit shines and inspires the people around you, and you are eager to learn more. We all take responsibility for our working environment and wish you are likeminded. Experience from a similar position in a high pace environment is much preferable.
If you are interested in working with us, please apply using the link below:
Scroll down to read more & meet our staff - and perhaps your new colleagues?
Why work in Copenhagen? 
Further down this page you can meet Ivan from Mexico and Chiara from Italy. Both moved to Copenhagen and are now working in a Cofoco restaurant.
Here are some reasons why we think it is a great idea to come to Copenhagen to work as a chef or waiter:
Copenhagen has a vibrant food scene and is home to some of the world's best restaurants. Noma and Geranium, which were ranked world's #1 and #2 best restaurant of 2021 are both located here. There is always a lot happening on the Copenhagen Food Scene, and many tourists come to Copenhagen just for extraordinary dining experiences. 
Copenhagen was ranked #1 safest city in the world in the Safe Cities Index 2021. Copenhagen especially ranks high in the "personal security", "infrastructure security" and "digital security" categories. 
Denmark was ranked second happiest country in the world in the 2022 Happiest Countries in the World report by worldpopulationreview.com. 
Copenhagen is a green city, where bikes outnumber cars by far. Though it is a big city, distances are not that big, which means that you can ride your bike anywhere. There is also a great public transportation system with a brand new metro connection to take you from one part of town to another by less than 15 minutes. 
Copenhageners in general have a high standard of living, and Denmark was actually ranked #1 in the 2017 Social Progress Index Study, as the country with the highest quality of life. It was based on a number of categories including personal rights, nutrition and basic medical care, water and sanitation, access to basic knowledge, access to information and communications, personal safety, environmental quality, and personal freedom and choice.
Healthcare and education is free for all citizens. 
Meet Ivan from Mexico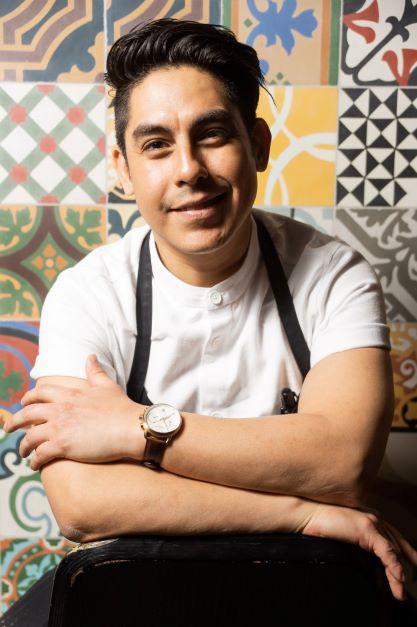 "I came to Denmark in July 2017 for an internship at a restaurant, with no flight back and not enough money to survive 3 months of the internship. In my first day at the internship I walked by Lille Kongensgade and saw Llama. I took a picture of the menu and thought: Maybe I''ll come back and ask for a job here - looks latino.
3 weeks before my internship ended I went back to Llama, talked to Andrew (former Head Chef) and applied for a job. Cofoco helped me a lot with getting my paperwork for a visa and the last day, literally my last day of my stay in Denmark, we managed to send the papers to SIRI. Thats how my journey at Cofoco started in November 2017."
- Ivan, Head Chef at Llama
Meet Chiara from Italy