Family extension at Cofoco - Welcome to Corsa Pizza
At Islands Brygge 83B we have just opened our newest member of the Cofoco family, our Napolitana pizzeria Corsa Pizza. At the Corsa Pizza we bake our pizzas with predominantly organic produce and we also offer organic soft drinks and wine. Corsa Pizza has 9 different sourdough pizzas on the menu, so there's something for everyone.
The pizzeria is decorated brightly and inviting, so if you do not want to take your pizza home, we have both seating in our window bar, a couple of two-man tables inside and soon also a cozy outdoor dining area.
The menu is carefully composed with a creative selection of both new and familiar tastes. For example, sink your teeth in our prosciutto pizza with arugula, buffalo mozzarella, tomato and air-dried ham. Or enjoy a creamy white pizza zucchini with peas fresh cheese, slices of baked zucchini, fresh tomatoes, basil, arugula and pimento. You can see the entire menu here: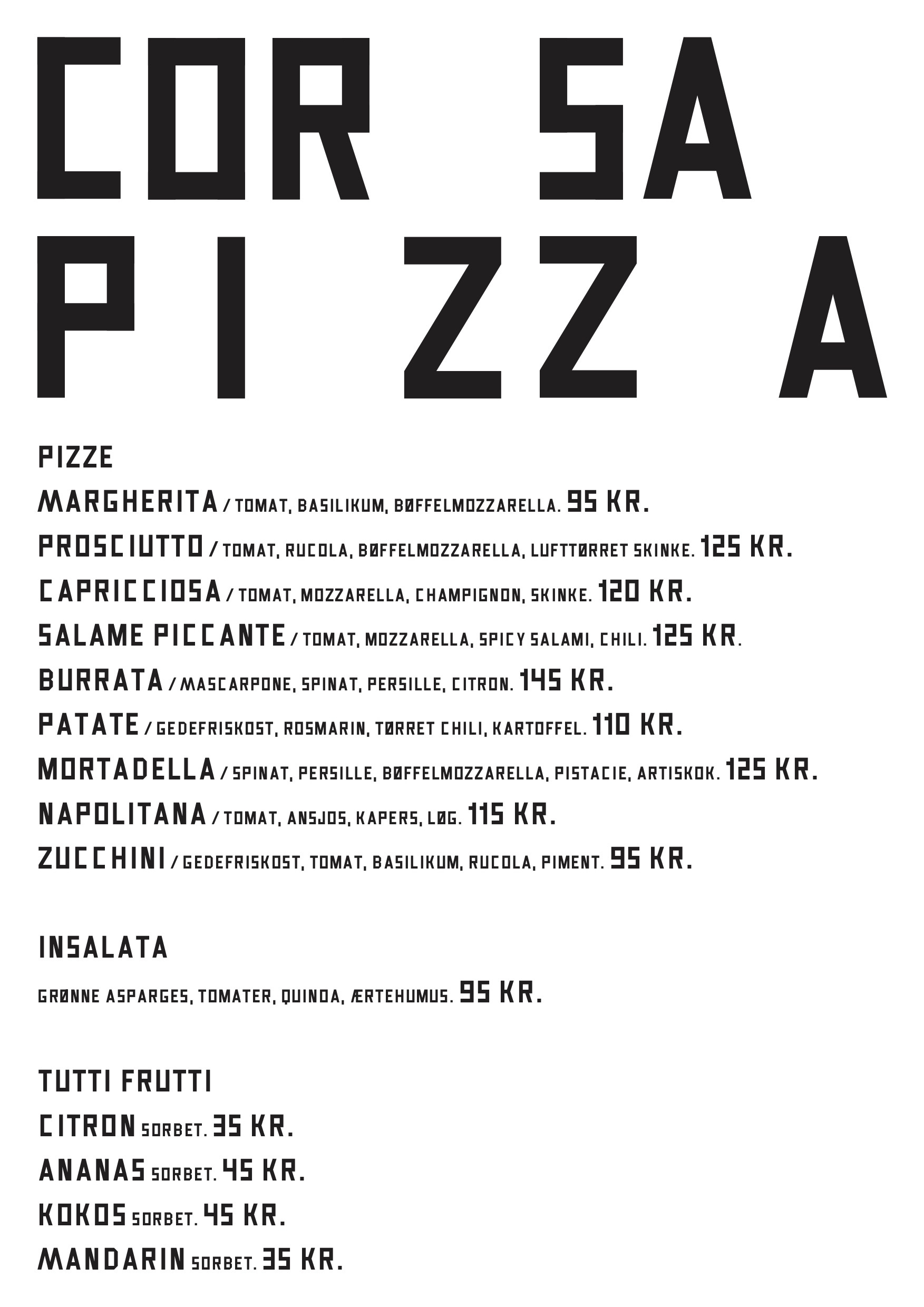 In Italian, Corsa means race and speed. And speed you'll experience when out pizzeria will hand out one after another tasty pizza over the counter to our guests. We hope you will give Corsa Pizza a warm welcome!
If Napolitana pizzas from Corsa gives you appetite for more Italian cuisine, then you can always visit Spuntino with a great selection of delicious antipasti, as well as either pizza, pasta or secondo made from ingredients adjusted to the season. And at the Scarpetta we offer a family style menu using Danish and Italian ingredients in dishes that unite the best of both worlds.